SNAGGED & SHARING – Valerie always has some really amazing resources, and if you're a homeschooling parent, and lapbooking is your thing, then I would suggest you join this mailing list:
Father's Day is June 16th!
We've just added some cute Father's Day printables your little ones can use this year for Dad! We've also featured some of our top Father's Day resource below, you're sure to find something you can use this year!
Be sure you check out our monthly sponsor Essential Skills Advantage!
Kids Love Learning Online!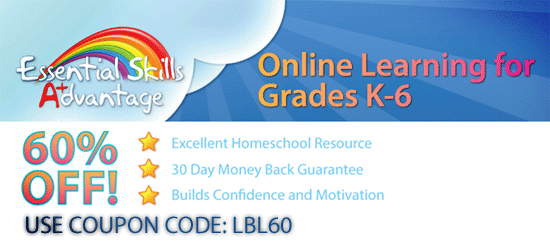 Limited time offer – 60% OFF Essential Skills Advantage online programs for grades K-6. Math, Reading & Language, Geography, and Science. Supports visual, auditory, and tactile learning styles. The star system tracks progress and builds confidence & motivation. BUY NOW!

Use coupon code at checkout: LBL60

www.essentialskillsadvantage.com
Father's Day Preschool Crafts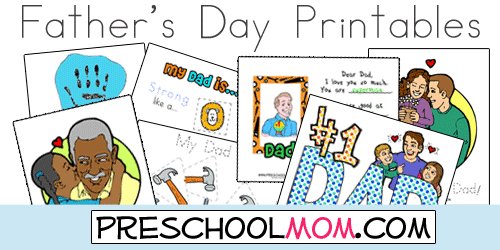 Featuring Father's Day Cards, Coloring Pages, Cut and Paste Activities and more! You're preschoolers will love customizing these resources for Dad! Free from PreschoolMom.com
Father's Day Bible Printables (PreK)
Father's Day Bible Printables
Father's Day Coloring Pages, Copywork, Crafts, Activities, Bible verse cards and more! Children learn about the word honor, and what it means have honor and value for their father.
Read More
Father's Day Coupons, Bookmarks…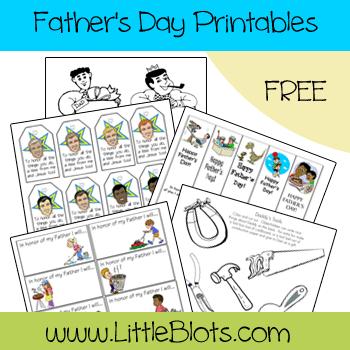 Father's Day Printables on Little Blots
Make some special gifts for Dad with this set of printables from LittleBlots.com. You'll find Father's Day tags, bookmarks, printable coupons and more.
Read More
Father's Day Bible Printables (K-5)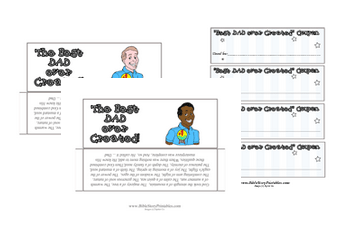 Father's Day K-5 Printables
Father's Day printables, crafts, and activities that are appropriate for children K-5. CHildren can make a wallet for The Best Dad ever Created, as well as a football card, acrostic poetry
Read More
Father's Day Poetry for Dad!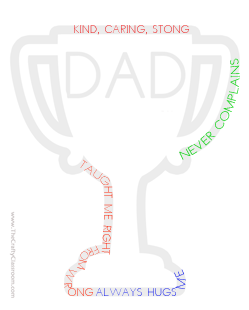 This is a simple Father's Day Poetry Printable for children to write their favorite things about Dad in the shape of a trophy. This makes a great keepsake from older children, or you could have your young ones dictate to you.
Thanks again for subscribing, stay tuned for more helpful emails.
We thank you for your time and look forward to sharing all the latest resources with you!
Blessings,
Valerie McClintick
valerie@lapbooklessons.com
Visit Lapbook Lessons at: http://lapbooklessons.ning.com